About the artist
Learn more about
Kan Masuda
's life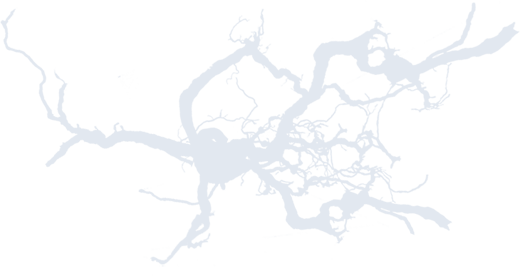 1950-.Born in Prefecture of Nara, Japan.
1971-.Rewarded at the Great International Exhibition of Contemporary Sculpture in Chokoku no mori Museum, Hakone.Japan.
1972-.Graduated at the University of Fine Arts in Osaka, Faculty of Sculpture.
1973-.September and October: first open-air one-man exhibition,"Sculp tures Inhabitants of the road" 33 wood sculptures in the Mihoji road, Mihoji Temple and avenues, in Osaka.
1974-. Began working on sound sculpture.
1976-.He moved to Granada, Spain..
1980-.Exhibits at Art Expo, New York. Art Fair, Chicago, Art Expo West, Los Angeles, with Tom Maddock Gallery and FIAC, in Paris.
He moved to Barcelona.
1981-.Participates in an exhibition of Contemporary Sculpture in Seu d'Urgell. Begins to investigate the bells tower of the Sagrada Fami lia Temple, Barcelona.
Recognised as collaborator at the "Catedra Gaudi", of the Polytechnic University (UPC), Barcelona.
1982-. One-man exhibition at Joan Miro Foundation.
1983-.December, Concert-Exhibition at Sta. Maria del Mar Temple, Barce lona.
1984-.One-man exhibition at Ueda Gallery,in Tokyo.
1985-.The Catalonia Government presents his "Bell-Sculpture", to the japa nese Imperial Family.
1986-. Makes an Expo-Concert, "Koreiju", at Yoyogi Park in Tokyo.
Expo-Concert "Koreiju", at Takanawa Art Museum, Karuizawa.
Expo-Concert "Koreiju", at Hyogo Contemporary Art Museum ,
Kobe.
1989-.One-man exhibition, at the Contemporary Art Center, (Casa de la Caritat),Barcelona.
Rewarded by the Spanish Art Editorial "IBERICO 2000" as One of the Spain's 20 best contemporary artists.
1990-.December, concert-exhibition at the Santa Maria del Mar Temple,
Barcelona.
1993-.Participates in "Close-up to Japan", Lisbon'93, one-man exhibition at Jeronimus Monastery, in Lisbon,Portugal.Supported by Mitsui
Public Relations Committee, Japan.
1994-. One-man exhibition at Ueda Gallery, Tokyo.
1995-.Participates in the "Iwanami International Sculpture Camp'95", (displays his work , "Cradle of Sound").
1996-.Displays his work "Genseirin", at the Ashiya Museum of Art and History, Kobe.
1997-.Start working on his Open-air Sculpture project, "Oto no michi"., (The way of Sound).
1998-.Displays an Open-air Monument in "The Way of Sound", Tanabe, Wakayama.
1999-.Planned the project, "Kumanokodo, (Wakayama,)-The Way of St. James, (Galicia)". Displays the "Rising Sun Bell", placed temporally At Expo main pavilion, Wakaya
Exhibition and concert at the Modern Art Museum of Wakayama.
2000-.Achieved the bell-fry for the "Rising Sun Bell", and the monument was definitively placed at Tanabe Symbol Park, Wakayama.
2001-. One-man exhibition at Kawakyu Hotel, Wakayama..
One-man exhibition at Otani Hotel, in Yamaguchi.
2003-. Rewarded with The Culture Award Medal, by Wakayama Prefecture Government.

2004-. Television Program, showing his recent work and projects. Carried out by Wakayama Television, Wakayama.
2005-. Television Program by TVE (Spain Television), Internacional Channel, on Kan Masuda's work. Carried out at the artist's atelier in Barcelona.
Participates in the Memorial Exhibion on Gaudí's Year, carried out by The Reial Catedra Gaudí. Barcelona.

Note. Kan Masuda lives and works in Barcelona since the year 1980. He also has an atelier in Japan.